Have you read enough about 3D printing online and are finally ready to join the future of small-scale manufacturing? I can help and provide a range of services for those looking to get into 3D printing and buy their own machine. These services are heavily aimed at individuals and schools. If you are a teacher or wish to buy 3D printers for your school I provide absolutely essential advice to not only get the easiest machines to use but above all, the safest.
Whether you are a complete beginner, want to go advanced with a highly customised machine or want a machine that 'just works', I advise customers on the best machine to suit their needs. I have used a wide variety of machines and know the pros and cons of just about everything out there. Don't get fooled by buzzwords and advertising slogans, I will cut right through all of that and get your perfect printer up and running as fast as possible.
Firstly when it comes to purchasing a printer I will advise any customer what is the best option for free and I do this regularly. With a few emails I can recommend the best machine for you and also the best supplier with the most comprehensive support. Once you have decided on the printer(s) you wish to purchase, I offer 2 distinct services here that will make your leap into 3D printing as smooth and pain-free as possible. You should also refer to this guide which details the critical, useful and optional tools you will need to get the most out of your 3D printer.
I provide in-person assistance with all aspects of owning a 3D printer from building kits, maintenance, troubleshooting and upgrading. Learning how to identify failure modes in 3D prints is a very important skill that can take a very long time to learn through trial and error so I can explain the most common ones. I can also advise on appropriate software you should purchase to extend the capabilities of your hardware and teach you how to use some very common programs designed specifically to repair 3D models.
I can provide a box of essential tools used for 3D printing including spatulas, glue, sandpaper, tape, cutters and more. These are all critical tools you will need eventually while 3D printing so save yourself the hassle of buying them one at a time. I can also provide samples of different types of plastic for you to experiment with, again saving you the hassle of buying them individually.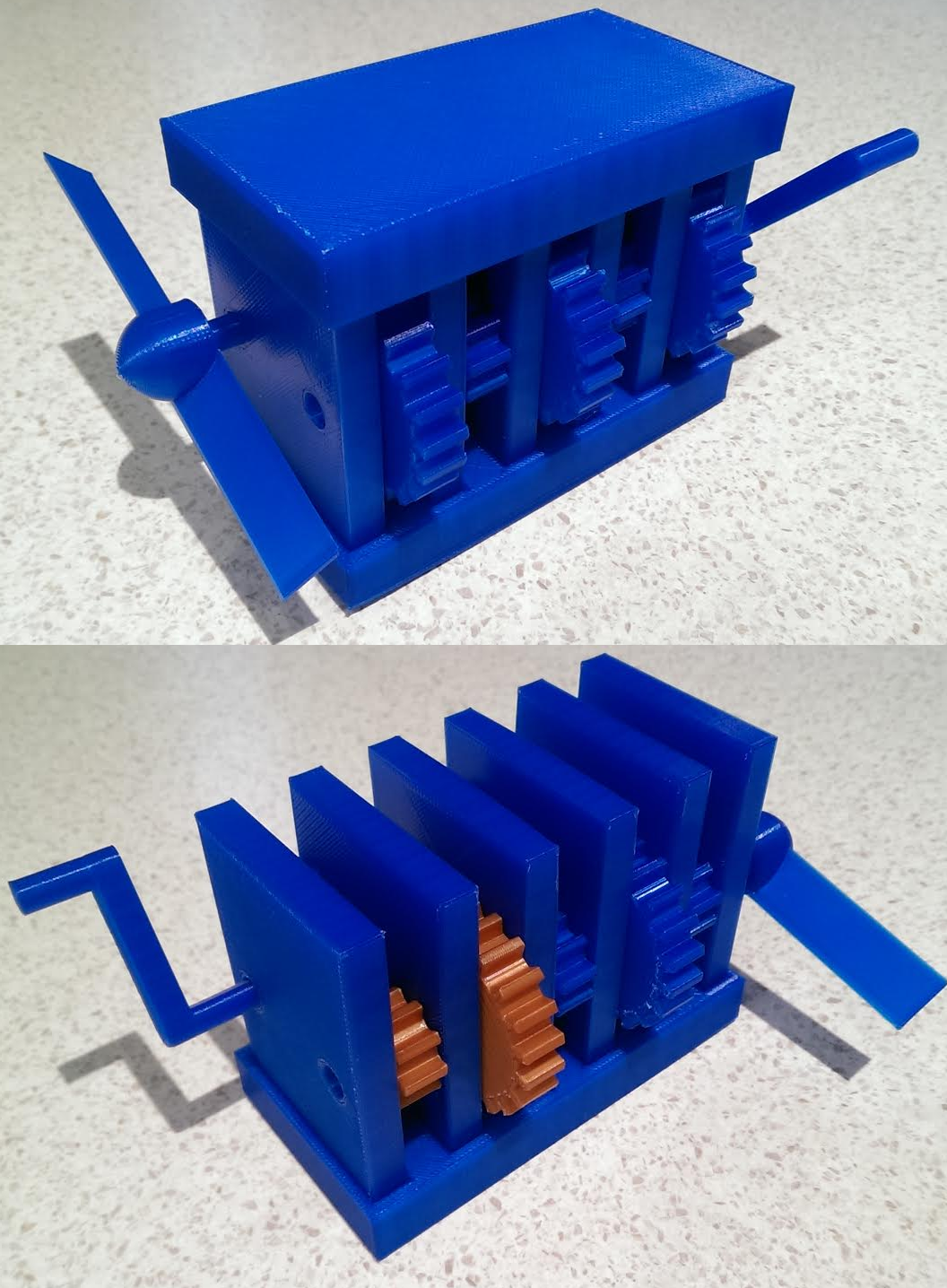 Click here for a detailed entry onto the above gearbox and ways how I believe 3D printing is incredibly useful as a teaching tool