We were commissioned to 3D print a life-size replica of the Code of Hammurabi, an ancient stone carving. To do this, we needed to create the rather complex 3D model of the piece based on imagery which was handled externally while we handled the printing. Since this tablet is quite large at over 350mm tall, it had to be broken up into 6 parts to print reliably.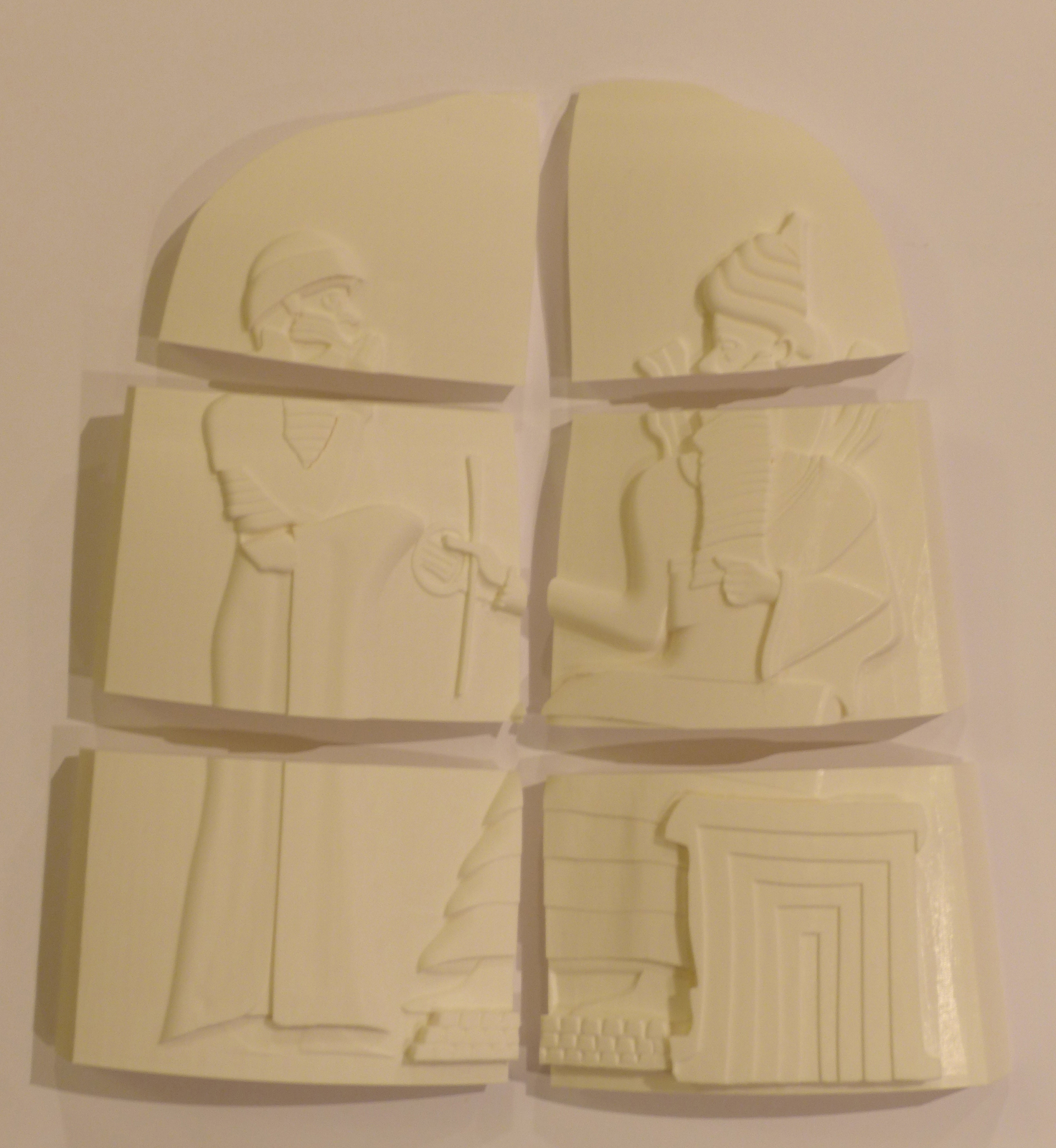 The pieces all lock in place behind, where they will be clamped together before all of the gaps are filled and smoothed out. As this project is ongoing, we will update as the next step is done. For now though we can share some photographs of the 6 pieces held in place with some simply bulldog clips.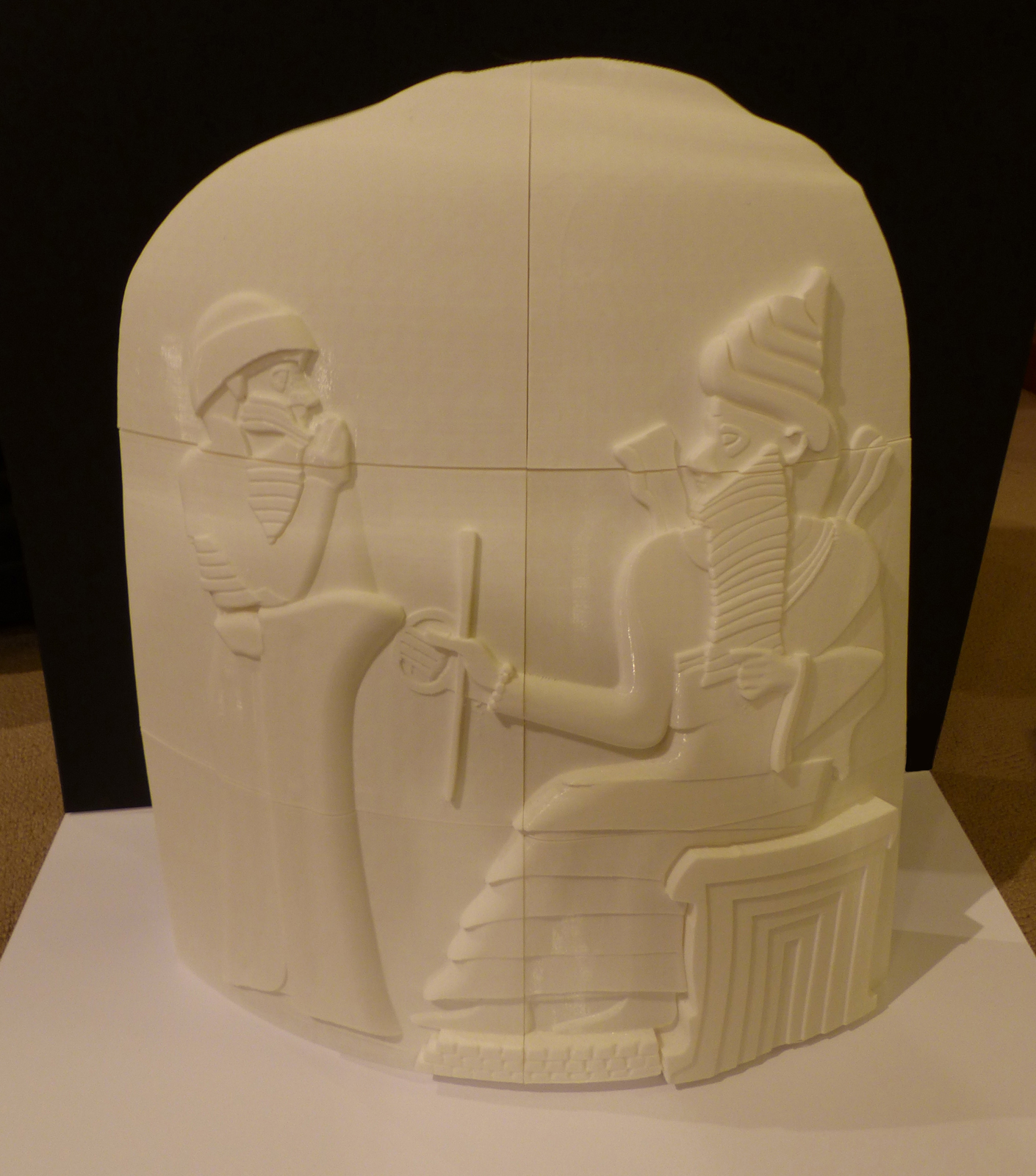 3D printing to restore ancient relics many not be a new idea, but it is incredibly affordable today. Such a gigantic model in the past would have cost many thousands while today the prints and the mold can create highly accurate replicas at a fraction of the cost.