The costs of 3D prints vary on a number of factors including but not limited to the surface finish, density and material used. To achieve the smoothest possible surface, the printing process is slowed down for high precision while a stronger, more dense print takes longer to print the solid sections of a model. To accurately reflect these costs, we charge by the hour with no start-up fee and no job is too small. PLA is our most affordable plastic while ABS, Wood, Polymax and Flexible filament are slightly more costly due to the higher material costs. If you want a range of costs, please inquire about this and in a formal quote I can list the various prices for different surface finish, density and material prints.
CAD modeling and engineering design is $40/hour with all outputs remaining 100% owned by the customer. Initial 3D Printing consultations are free and additional consultations are charged at $30/hour which includes 3D printer repair and teaching.
Laser cutting is charged at a per-minute rate depending on the material used as this can drastically alter the speed and power of the laser. Materials can be user-supplied or using our own stock at the same cost from the wholesaler.
In addition, there is no extra cost for urgent same-day jobs. We believe that the nature of rapid prototyping is to be rapid, charging extra for it seems counter-intuitive. It just keeps getting better with free sanding and spray painting if customers want parts to be as smooth as possible or even painted.
We offer a wide range of discounts to customers including;
30% student discount to all students
50% discount to immediate modifications (1-day expiry)
Bulk discounts of up to 50% on identical prints
Free postage on orders over $150
If you have previously experimented with 3D printing outsourced to other companies, you may be surprised to find out how affordable the technology has become. We minimise overheads to an extreme amount and pass those savings on to the customers.
As 3D modelling, designing and printing is my full time job, I spend all of my time working on this and mastering what I do and go the extra lengths to ensure our work is the highest quality. I will work within any budget to help people get what they need. I understand customers can have a wide range of budget constraints for any reason and will make 3D printing affordable for you.
We operate basically 24/7 and have 10 3D printers between me and 3 colleagues to help get the prints done quick. From the instant the customer confirms the order, the print is started. There is no wait-time for payment to clear. When you want true rapid prototyping, you aren't slowed down by the banks. We can have the part printed and personally delivered to your home or business on the same day. We work throughout the nights and all weekend, an order on Sunday night to be ready Monday morning is no problem for us and is done often.
When oversized prints in ABS plastic are needed these may have a longer turn-around time due to the tricky nature of ABS prints.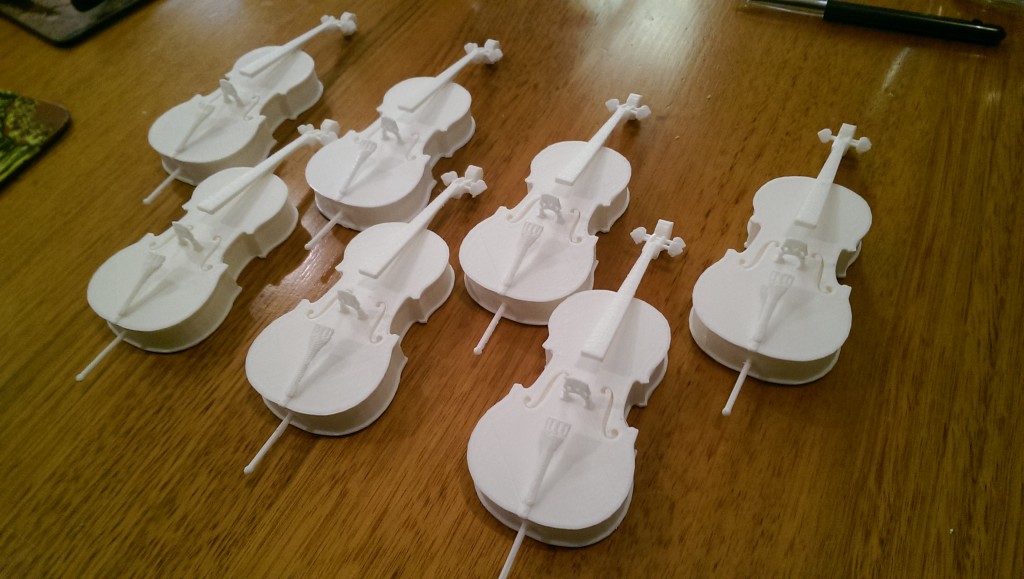 I travel around the Adelaide CBD and metro area regularly to deliver parts to various customers for free, many times customers meet me in the city or visit me to pick them up. If however urgent delivery is required and I am unable to do it myself due to workload, I can also use Australia Post or courier services. I will advise on delivery costs if required to use a third party process during the quoting process. I charge the exact same rate as the post office so you don't have to spend a cent extra for postage. A small padded bag is $2.00, a parcel with bubble wrap is $7.60 and express postage is $10.45. Items over 0.5kg net will enter the next cost brackets.
Express post is available nation-wide and orders over $150 have free express, registered postage.
—
As of 2014 our work load has been very high and fairly constant, we manage a very large amount of repeated 3D printing for clients and as such lead times can vary between 1-3 days during busy periods. We apologise for any inconvenience.