Around the middle of 2014 we were contacted to create a highly elaborate prop. The Portside Church were raising funds to build an orphanage in Burma. This was a long standing project, already being physically constructed over there but the church wanted to show their followers exactly what they were doing, hold fundraiser nights and really promote the good they were doing over there. To do this they decided building a large scale model of the orphanage would really show people their vision and donate to a worthy cause.
Since this particular orphanage was designed and built in Burma, technical documentation that was understandable was severely lacking. We were provided with artists' renditions of the proposed orphanage along with in-progress photos of construction such as these;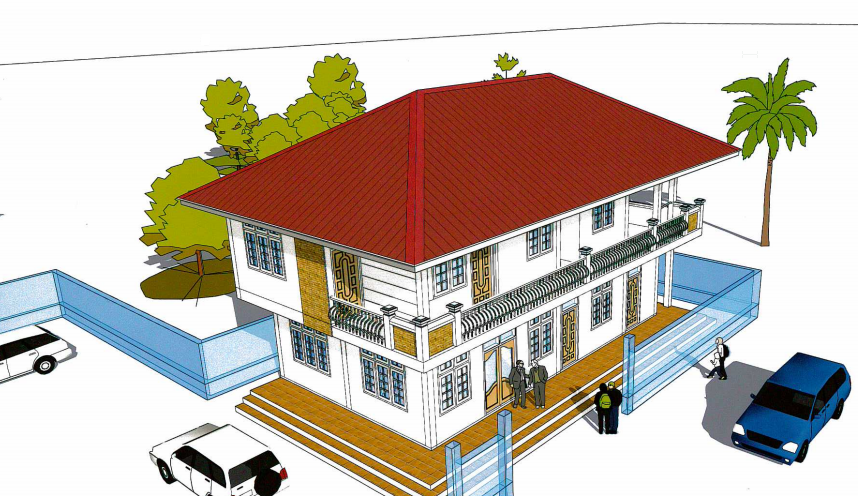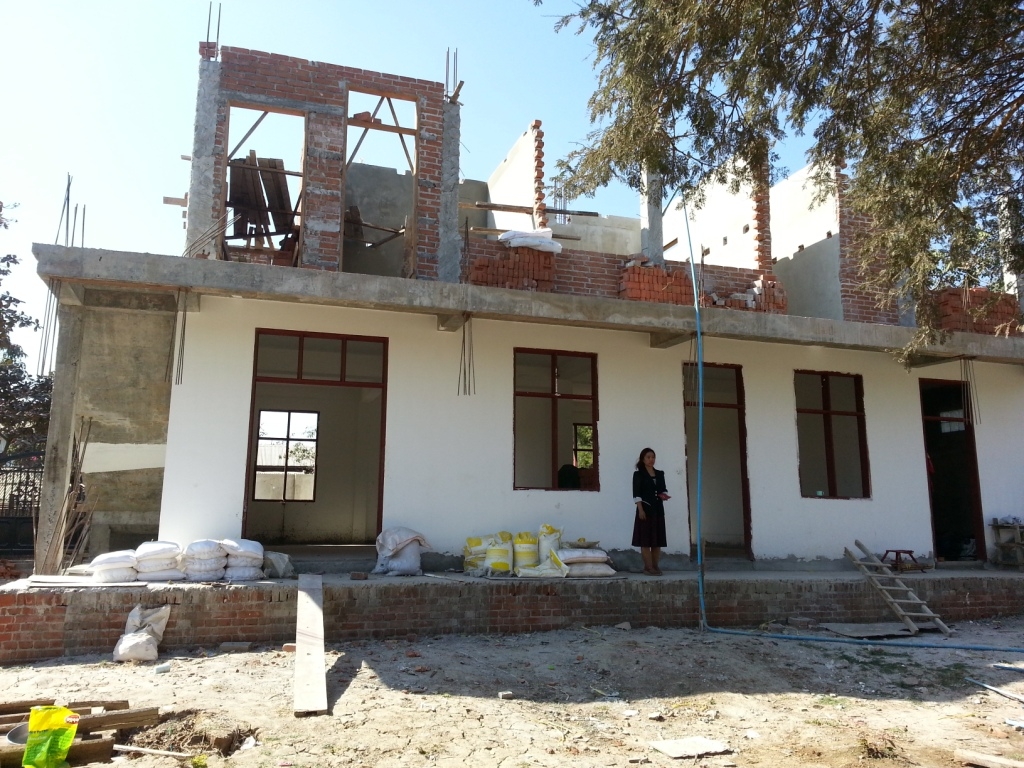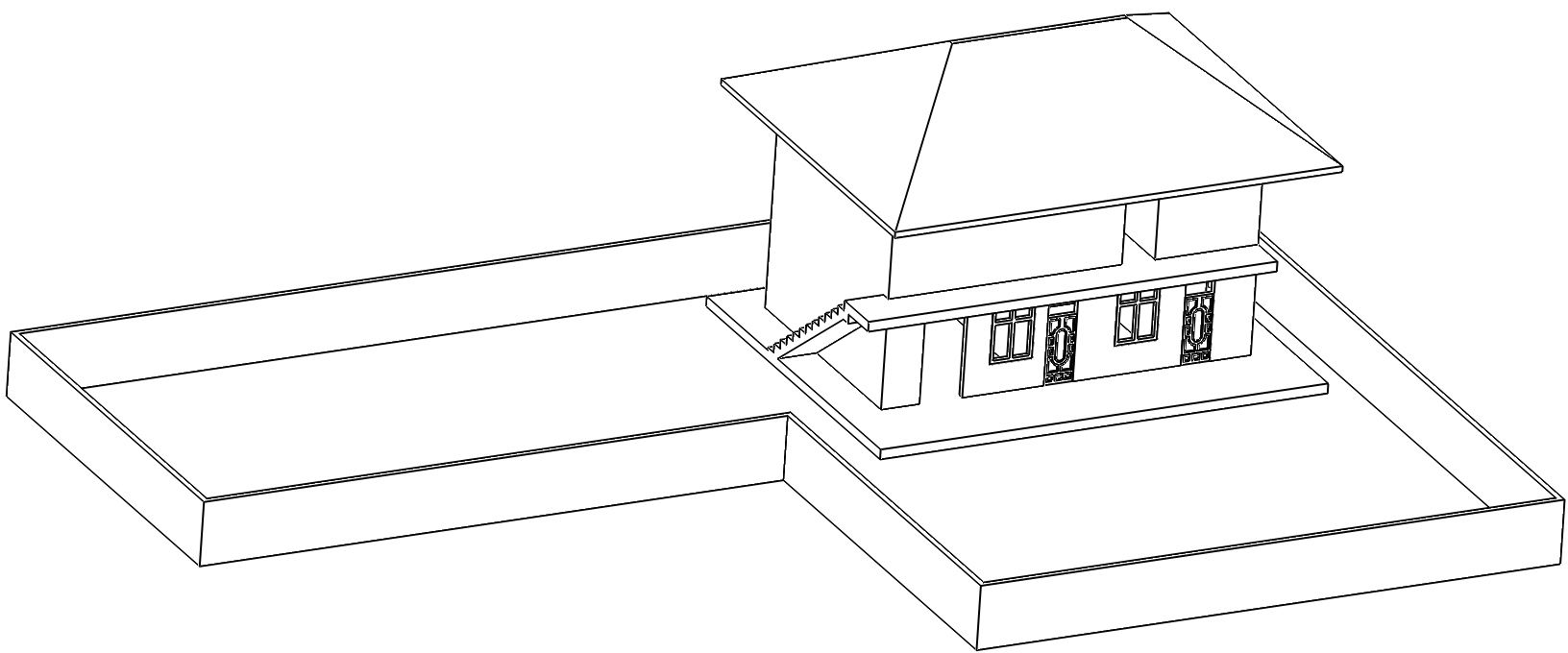 Problems were faced when we realised that the architects had changed their mind and deviated significantly from the original technical drawings we were provided. As you can see, the location of the stairs, the doors and the entire walled area was completely swapped around from the original plans to how construction ended up. Construction was moving very fast over there and we were forced to wait to see what was being physically built and updating it regularly. In the meantime, we began construction on the base of the model.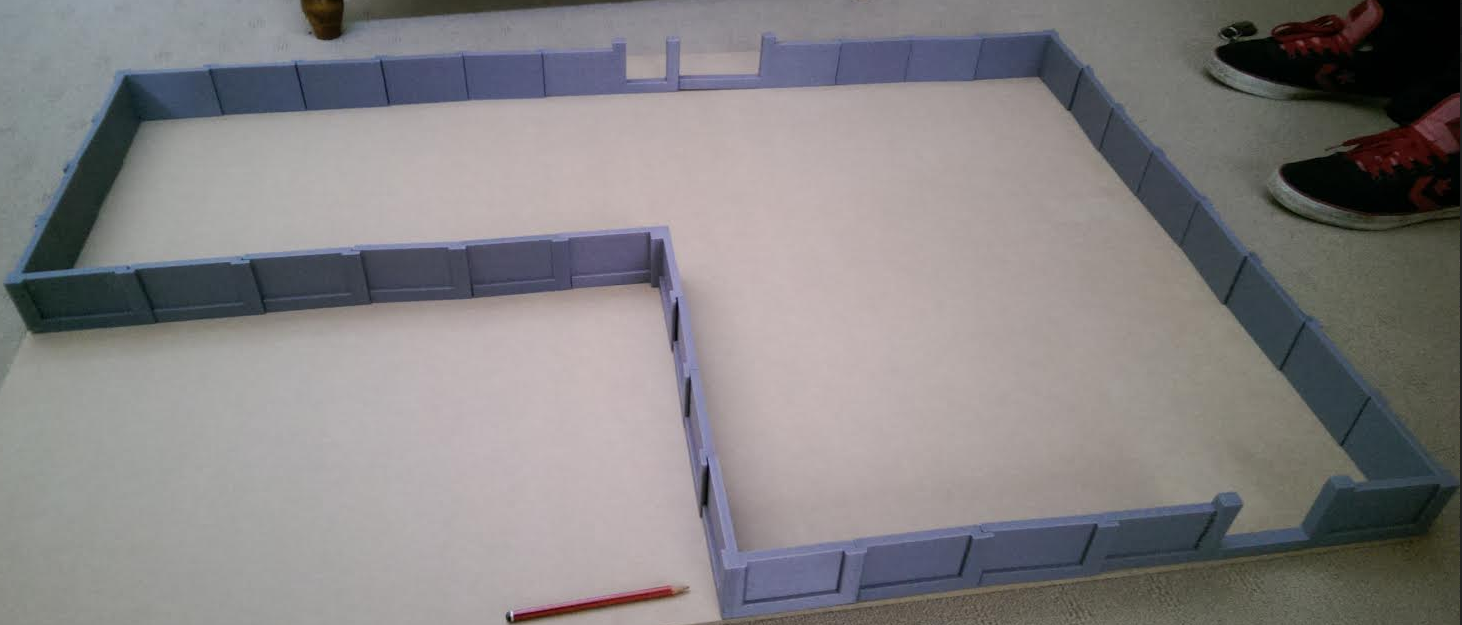 As the actual orphanage finalised its design, we had reference images for the gates and locations of the entry points.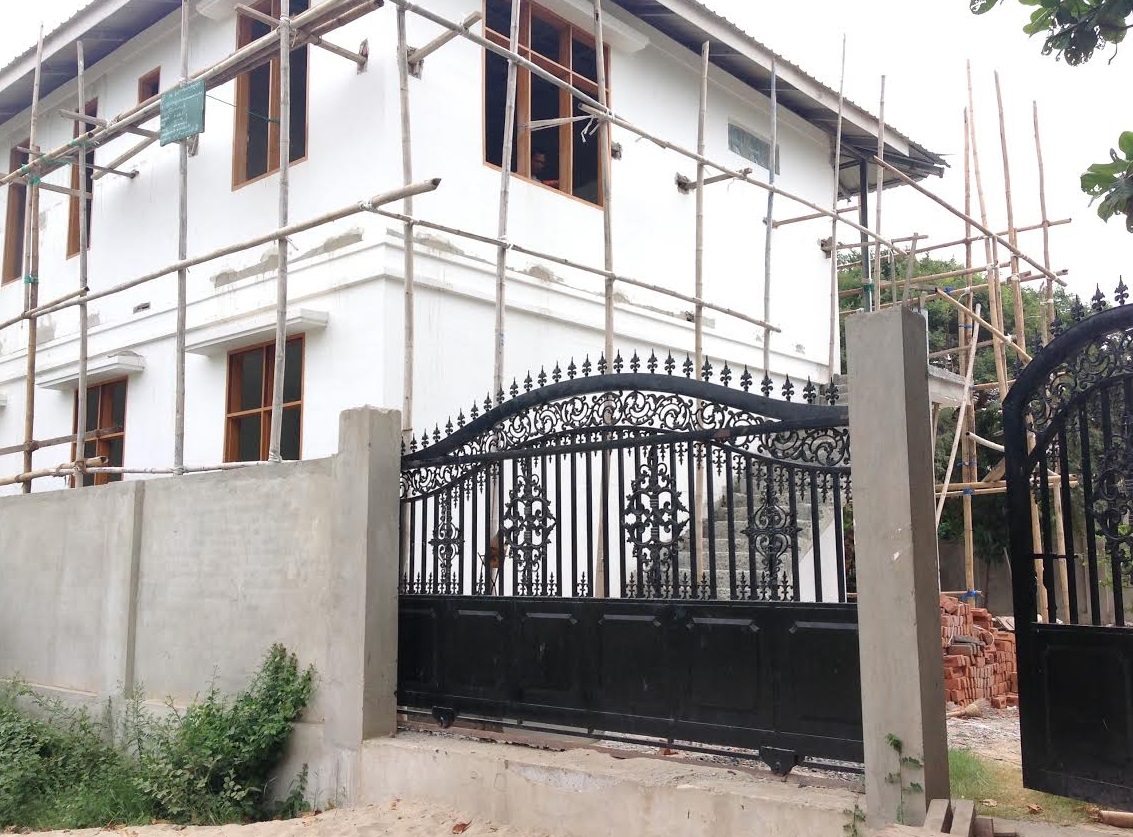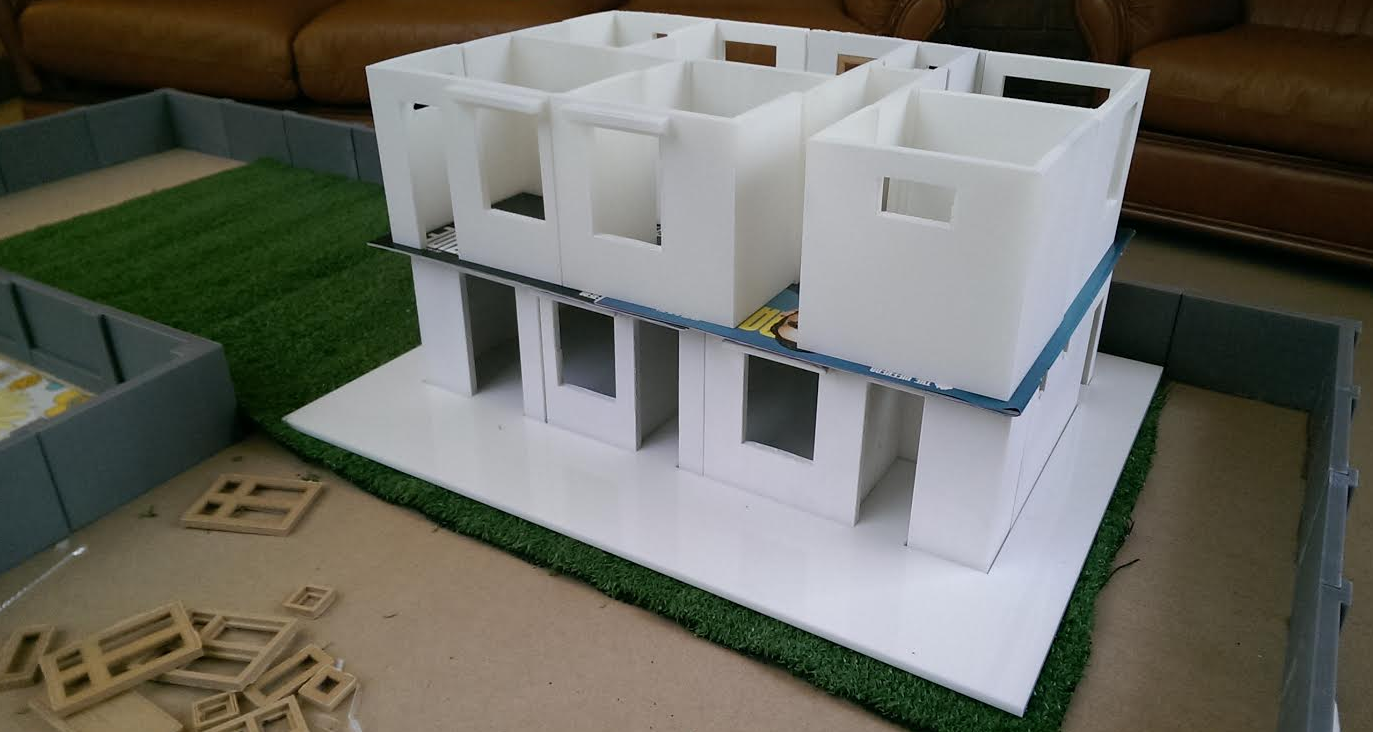 From here we utilised laser cutting to make the floors and roof of the house. The doors and windows were all printed with wood filament and the window panes were a clear plastic. With some fake grass, spray paint and a lot of careful assembly, the house was completed.