Our team is capable of advanced post processing to 3D prints which is done for free on small parts. By standard, all 3D prints are cleaned, filed and sanded down to remove all support structures or any burrs on a piece. On top of extra sanding, priming and gap filling we now offer the ability to vapour-treat 3D prints to get a near-perfectly smooth finish. This process is only available on parts made from ABS plastic.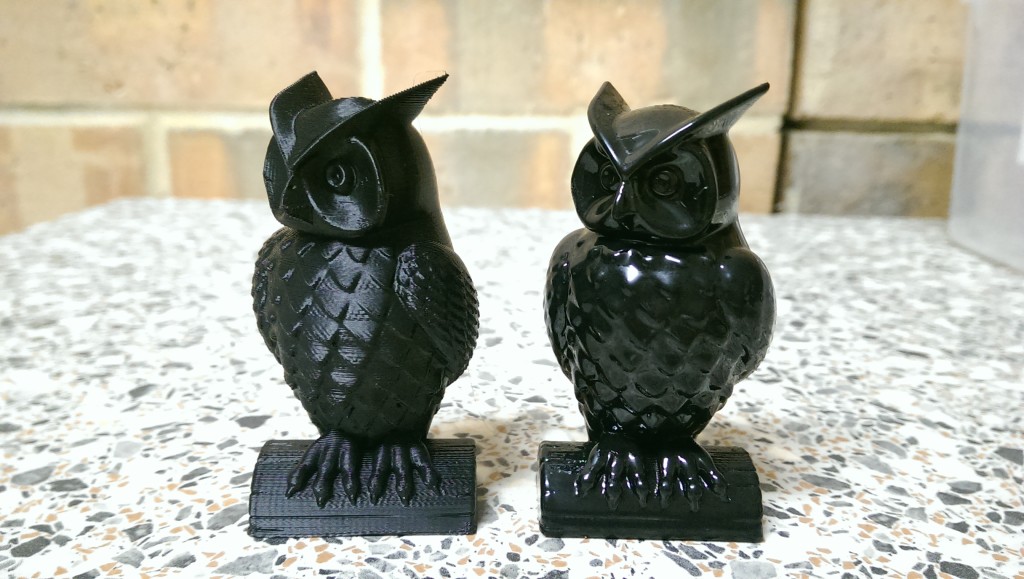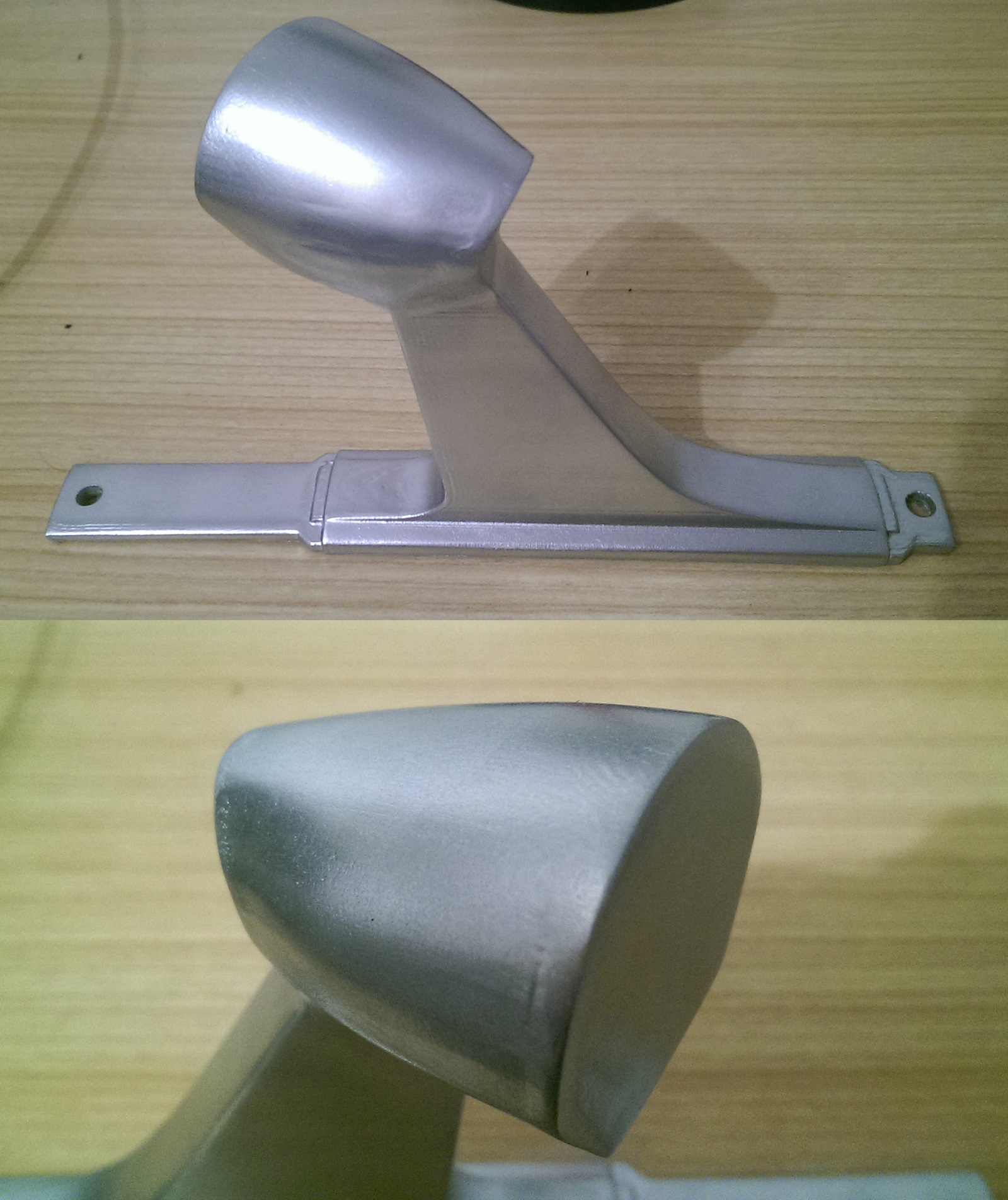 Through using a temperature controlled space and chemical fumes, the layers of the 3D print are melted into each other. During the cooling process the part develops a natural shiny, polished look. This process acts like a coating and increases part strength and the super smooth surface even allows 3D prints to be chrome plated. We recommend this process for ornamental 3D prints or visual demonstration models giving an amazing surface finish. Due to the nature of vapour post processing and the melting of ABS layers into each other, this can lose part detail and accuracy. This process is not recommended for parts with accurate tolerance fits.
We also offer spray painting on all 3D prints. This is used regularly on props and ornamental pieces when the exact colour required is not available in 3D printing filament. This service is done for free typically and we have a large amount of colours in stock. If you require metallic paint a small fee would apply as metallic paints are more expensive than normal colours.